For all your security needs
Static Guard –
Master King Security staff have extensive experience in static guard. We provide a 24-hour service for; but not limited to, commercial sites, construction, building, rail & road projects.
Master King has had vast experience in the local area and afar working as Static Guards, recent projects have required our guards to monitor and patrol government construction sites to prevent loss and damage to facilities.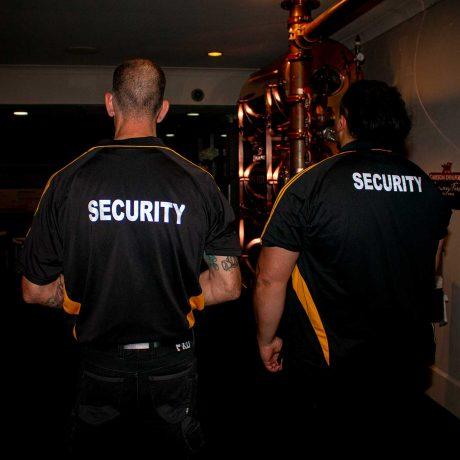 Event Security –
We cater to events of any size, ranging from concerts, festivals, corporate functions, community events and sporting events. We can provide from as little as two guards to sixty guards to secure your special occasion and ensure everyone has a good time in a safe environment.
In recent years Masterking has had the opportunity and experience in managing the security needs for Henty Machinery Field Days, Southern 80 and Albury Gold Cup to name just a few.
Functions –
We provide services requested by our contractors, from checking identification on entry to a facility or office building, providing support to clients leaving after hours to get back to their transportation.
Our guards are trained to monitor CCTV, security systems that are building or industry specific. Our guards are trained to monitor the incoming and outgoing traffic to ensure building or facility security is maintained.
Our guards have been trained in the ability to personally protect individuals when required.
Loss Prevention –
We are aware of the importance for retailers to protect their assets and stock. Because of this, we can provide plain clothed or identifiable security staff to add to your store security. Let our business help your business grow.
Our staff are trained in noticing indicators that can be present in the act of theft, while maintaining an inconspicuous vigil on the suspect, we are trained to communicate with our team, your team and the local authorities to maintain stock and staff security. 
Crowd Control
Master King Security staff have extensive experience in crowd control and a great relationship with regional police and regional liquor accords. We have provided our services at large scale public events in Albury-Wodonga and afar from northern NSW to South Australia.
Our staff are trained in conflict management, diversion, legal requirements, first aid and personal self-defence techniques. Our staff are trained as individuals as well as a team to ensure that all crowds are supported and are able to enjoy themselves.
Quarantine –
We are aware of the importance to protect your business premise during the Coronavirus Covid-19 outbreak. Retailers and businesses need to protect their assets and stock. We are able to provide not only a security service but are also able to provide a high visual reminder to your customers and staff that procedures and policies need to be adhered to.
Master King has been tasked recently to assist with store security along with the responsibility to process customers to businesses ensuring they have utilised the government check-in service, clarifying the reasons of attendance in line with government direction, ensuring all members of the public have sanitised and are wearing masks in conjunction with current government restrictions.
Master King has supplied COVID Marshals to workplaces and events state wide (both NSW and VIC), our Marshals are trained and identifiable by wearing Hi-Vis vests.